Modeling & Etiquette Training
Modeling & Etiquette Training
Model (from Middle French modèle)[1], sometimes called a mannequin, is a person who is employed for the purpose of displaying and promoting fashion clothing or other products and for advertising or promotional purposes or who poses for works of art.
Fashion modeling is distinguished from other types of public performance, such as an acting, dancing or mime artistry, although the boundary is not well defined. Appearing in a movie or a play is generally not considered to be modeling, regardless of the nature of the role. However, models generally have to express emotion in their photographs, and many models have also described themselves as actors. Models are generally not expected to verbally express themselves unless to visually enhance a photograph through the display of intense emotion.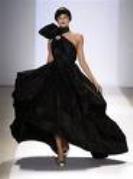 What We Do:
• Provide educational classes in Modeling & Etiquette Training
• Maintain age appropriate classes for students in grades K-12.
• Create a fun social environment where students feel confident whether they are modeling on the runway or just simply walking into a crowded room.
• Provide the foundation of basic skills to pursue a professional career in modeling, if desired
• Provide teachers who are professionally trained and are sensitive to the unique needs of each individual student.
• Provide structured lessons with plenty of review to help the students retain what they have learned
Training Modules:
Runway Techniques (Correct Posture & Stance, Cat Walk, Turns, Posing, Grace and Elegance in Movement)
Skin Care & Make-Up Application (Pre-Teens will only learn Skin Care)
Dressing for your body type (Making your clothes speak for you, Fad vs. Fashion, Maximizing your wardrobe, Accessorizing with style and class)
Social Etiquette (Social Networking: 1-on-1 Introductions & Group Introductions, Initializing a conversation, Proper sitting posture, Formal & Informal table manners, Classroom manners, Cell Phone do's & don'ts, Email do's & don'ts, Social websites taboos, Public do's & don'ts.)
Public Speaking- Proven Techniques that help you overcome the fear of THE CROWD and/or THE MICROPHONE!