Online Classes (COMING SOON...)
Enroll Today...
ISOPA is now able to offer Online Interactive Classes in reference to various aspects of the performing arts wherever you are located. Simply log into... ISOPA Live Interactive Classes. Don't worry, if you miss a class, you can always view it in our directory of previous recorded classes.
Attend our Online Interactive Classes...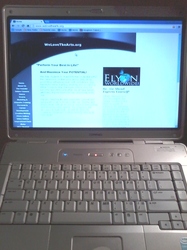 Go Ahead...Maximize Your Potential!!!
ISOPA Online Interactive Classes are GREAT for anyone at any age. Whether you desire a career in the Entertainment Industry or not, the techniques of learning how to transition from one role to the next in everyday life can be extremely beneficial. You ever ask yourself what makes GREAT people so GREAT? There are thousands of gifted people in the world who go unrecognized or unsuccessful throughout their lives. What makes them GREAT is their ability to transition for each role the world scripts for them. That's what our Online Interactive Classes can do for you; prepare you for GREATNESS...because in quoting one of the most infamous phrases from William Shakespere..."All the World's A Stage"...makes me ask the question, are you prepared for your next role?
Join us via online for our Interactive Classes!