Personal/Career Development
Personal/Career Development
Role Model (noun) A person who serves as a model in a particular behavioral or social role for another person to emulate.
True role models are those who possess the qualities that we would like to have and those who have affected us in a way that makes us want to be better people. To advocate for ourselves and our goals and take leadership on the issues that we believe in. We often don't recognize our true role models until we have noticed our own personal growth and progress.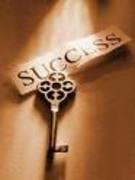 What We Do:
• Provide educational classes in Personal/Career Training
• Maintain age appropriate classes for students in grades K-12.
• Create a fun social environment where students feel comfortable in learning techniques to help improve their self-esteem and overall self-confidence.
• Provide the foundation of basic skills to help students pursue and achieve their personal and professional goals in life.
• Provide teachers who are professionally trained and are sensitive to the unique needs of each individual student.
• Provide structured lessons with plenty of review to help the students retain what they have learned
Training Modules:
Module 1: Successful Image
Grooming & Skin Care
Diet, Exercise & Nutrition
Dressing for Success
Module 2: Development
Business Etiquette
Communication Skills
Personal Money Management
Module 3: Creative Thinking
Setting Goals
How to Handle Conflict
Problem Solving/Decision-Making Skills
Module 5: Personal Development
Personality and Behavior
Positioning Yourself for Success
Module 5: Total Image